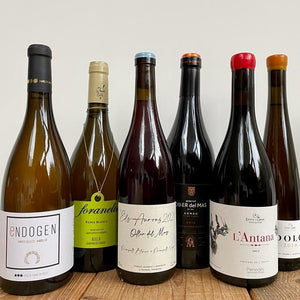 Now that the days are really starting to get short and the restaurants are also closed, it's about time to make it more festive at home. With the holidays coming closer,don't be too late to stock up... Gastronomic wines or more exciting bottles? We've got you covered! First of all, all high-end gastronomic wines are on sale so that you can spoil your guests (or yourself)! Among others, the Col.lecció selection of Grau i Grau, Arnau and Rómia from Oller del Mas, the Pater en Familia from Ficaria Vins and the surprising white wines from Quim Batlle. View and order these...
---
• Achtergrond • Catalonië • Geschiedenis • Natuurwijn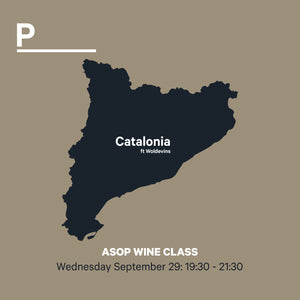 On Wednesday September 29, a sense of Place and WoldeVins organize the Catalan Wine Class: A mini-masterclass in which we delve deeper into the wonderful wines and rich history of the region. Be quick to secure your spot, because there are only 10 places!
---
• Achtergrond • Catalonië • Geschiedenis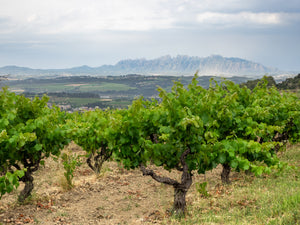 As everyone has probably already noticed, the entire range is currently sourced from Catalonia. To give a good idea about the region, the history of wine in Catalonia and the different sub-regions out there, I wrote this article. It will be the first of several articles, this being the general introduction to wine in Catalonia. 
---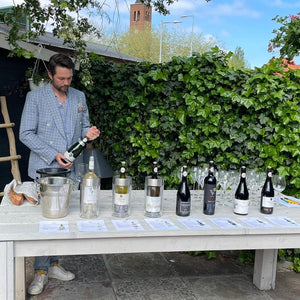 Finally the time has come, now that the restrictions around COVID-19 have been relaxed, a wine tasting can finally be done. It has been a few months since I started, but really introducing people to the fantastic wines has not been an option until now.  A range of wines will be open to taste, with a focus on the natural wines of the newly discovered producers. Ordering during the tasting means special tasting prices!  When? Sunday 11 July, from 14:00 to 17:00True? Madoerastraat 21, HaarlemSign Up? Please: https://fb.me/e/1AAhYc1rlCost: Free
---
• Catalonië • Natuurwijn • Vinyas d'Empremta • Wijngaard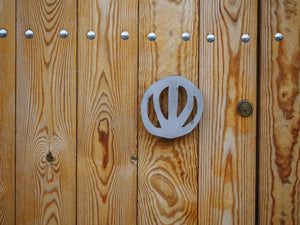 One of the new discoveries is Vinyas d'Empremta. Located in the pre-Pyrenees, this winery works completely biodynamically and naturally. Wines that are truly pure nature and transport you to the beautiful surroundings.